What do we do ?
Access to prominent VCs relevant to your business
Pitch coaching for successful fundraise
Help in financial modelling
Support on Term sheet negotiation & Due Diligence
Dedicated Deal Manager
Complete Investment Banking support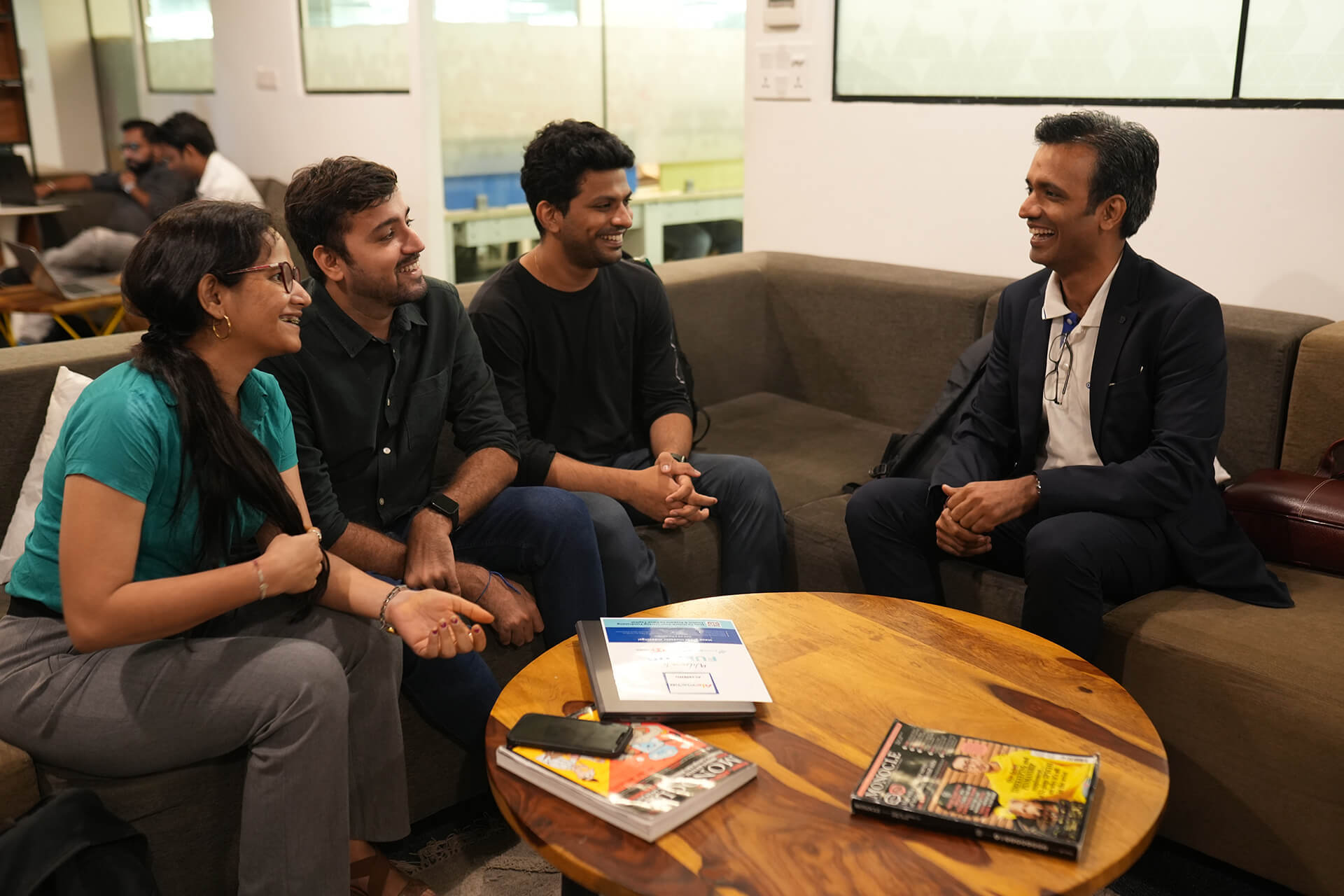 Hands on Approach

Having spent close to a decade in the startup ecosystem, we understand the psyche of an entrepreneur. We do heavy lifting of the operations of the fundraising process by letting entrepreneurs focus on running their business.

Well Connected in the Ecosystem

We have established deep connections within the investor ecosystem across Micro VCs and Venture Capital Funds. Having worked with the investor ecosystem, our understanding of their investment evaluation process goes a long way in helping startups pitch the right way.

Assistance on Pitching to Investors

We ensure that an entrepreneur is fully prepared when he/she pitches to an investor through personalised capability building sessions. We assist in preparing pitch deck, financial modelling, research data and investment banking assistance to secure funding from investors.
Testimonial
Curated platform for startups and investors to meet one-on-one.

Helped us refine our pitch and fine-tune our presentation to raise funding successfully.

As this is our first funding round, you guided us from making of the pitch deck to the demo day event with multiple investors. We always look forward to helping hands which can allow us to share our story in an affirmative manner.

As a start-up, I believe we are not aware of many points which become hindrance for the start-ups to raise funds, so the Capital Connexion program allows a startup to understand various important aspects about funding and it also keeps you ready for the pitches as well as connections to various VCs.